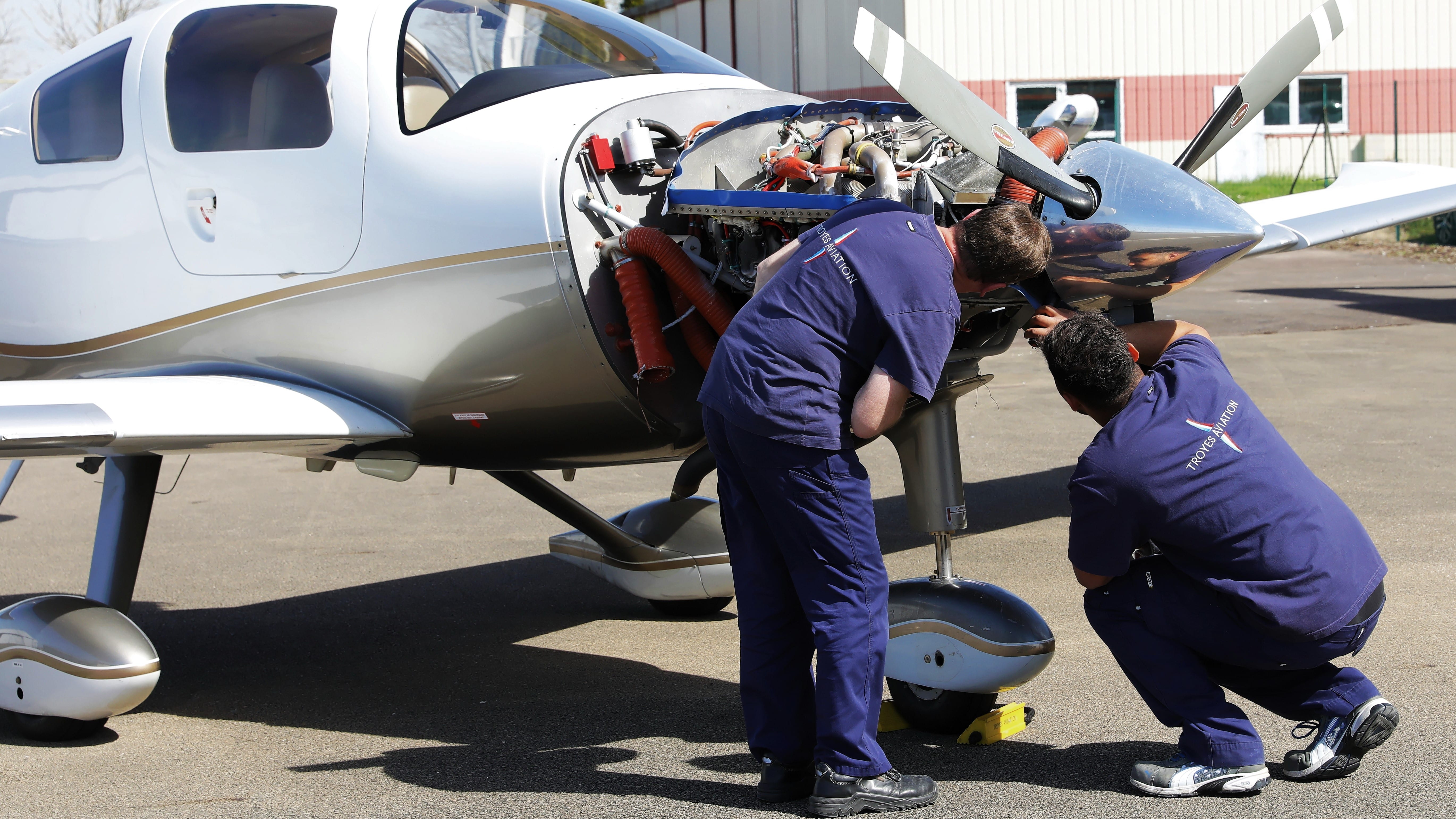 DISCOVER TROYES AVIATION
Thanks to its professionalism, TROYES AVIATION benefits from all the approvals  to maintain planes from Europe and from the United States.
The company remains, still now, the only DAHER-SOCATA distributor in France, it also represents the MOONEY manufacturer in several European countries and provides the Service Center for PIPER. References that give TROYES AVIATION an unmissable position in the general aviation market.
For more than 40 years, the success of TROYES AVIATION has been based on the unfailing service of its teams and the innovative spirit of Françoise Horiot, accompanied by her son Antoine. Their goal is to maintain a leading position in the General Aviation market by maintaining new aircraft models, staying at the forefront of industry innovations through constant training for their staff, and continuing to run their business in a dynamic, pragmatic, humane and always with the utmost respect of the customer.
EXPERTISE
Discover the different services that our team can do for you. 
CONTACT US
Contact us for any questions ! 
TROYES AVIATION
Aéroport de Troyes-Barberey
10600 LA CHAPELLE SAINT LUC
FRANCE
Located on the Troyes-Barberey aiport (LFQB)